Sustainable Trust, Enriched Future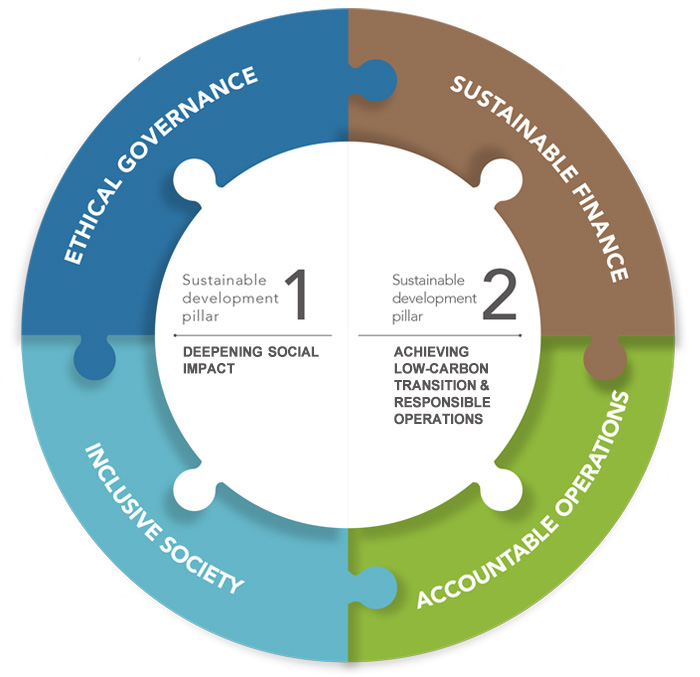 Founded in 1947 as the first life insurance company in Taiwan, Taiwan Life was privatized in 1998 and became a subsidiary of CTBC Holding in 2015. Taiwan Life has been ranked among the world's 100 most valuable insurance brands for six years running and Best Life Insurance Brand in Taiwan by Global Brands Magazine for five consecutive years based on its performance, innovative digital services, and outstanding brand influence. We are committed to building a better society for seniors and all generations, and are proactively working toward the goal of being the No. 1 insurance service brand.
With our customer-oriented service approach and "We are family" brand spirit, we strive to introduce new financial services and products and are committed to being the leader in digital innovation in financial services. For example, we were the first to receive Financial Supervisory Commision(FSC) approval to conduct online insurance business and digital services. We also developed the eClaim service, which utilizes blockchain technology to allow customers to apply for claims online more quickly and efficiently, and led the industry in establishing the EdgE Digitalization Lab, which develops intelligent marketing tools to transform sales agents into professional digital insurance advisers with enhanced service efficiency.
We have established dual pillars of sustainable development, namely "deepening social impact" and "achieving low-carbon transition and responsible operations," to focus these efforts more clearly on the core value of sustainability. Based on the existing four strategic directions of "Ethical Governance," "Sustainable Finance," "Accountable Operations," and "An Inclusive Society," Taiwan Life now has a complete sustainable development roadmap.
Given that Taiwan is poised to become a super-aged society, we have listed ESG as one of our annual projects. We are committed to creating long-term benefits for our policyholders, employees, shareholders, investees, and society through the various initiatives taken as part of our sustainability strategy. As well as aligning our efforts with the U.N. Sustainable Development Goals (SDGs), we are also actively responding to government ESG initiatives in order to expanding Taiwan Life's impact on society.
Taiwan Life has established a dedicated ESG unit under the strategic planning department directly reporting to the President. Furthermore, dedicated departments have been charged with leading efforts in the four strategic sustainable directions and their focus items. Under the guidance of the Board of Directors, Taiwan Life has formulated sustainability-related policies and reports its sustainability performance and action plans at the senior management meeting on a quarterly basis. Moving forward, ESG-related progress and results will also be reported to the Board of Directors every year, and Taiwan Life will leverage external resources to continually monitor ESG developments, learn from peer benchmarking, and propose specific suggestions for improving its sustainable development.
The impact of the pandemic continued in 2022, resulting in more dynamic, flexible, and resilient modes of survival arising everywhere from international trade and business activities to personal lives. Despite the challenges brought by global events and the aging domestic population, Taiwan Life has been able to seize the opportunities in the market through its robust product mix and precise investment. Thanks to the efforts of all our employees, we recorded net profit after tax of NT$23.1 billion in 2021—a new record high for the Company. In addition to achieving outstanding financial performance, we also continued striving to harness our financial stature as one of Taiwan's leading insurers in order to create greater shared value for our stakeholders.
To such ends, Taiwan Life voluntarily complies with the U.N. Principles for Sustainable Insurance (PSI) and Principles for Responsible Investment (PRI) and has set "deepening social impact" and "achieving low-carbon transition and responsible operations" as dual pillars of its sustainability moving forward. Through the four strategic major directions of "Ethical Governance," "Sustainable Finance," "Accountable Operations," and "An Inclusive Society," we are seamlessly aligning our efforts with the sustainability strategy and "TRUST" sustainability commitment of our parent company, CTBC Holding. In recent years, global financial institutions have been proactively supporting the push for net-zero emissions. This has included the establishment of various organizations such as the Net-Zero Asset Owner Alliance and the Net-Zero Insurance Alliance, all of which aim to achieve the ultimate goal of global net-zero emissions by 2050 through investment and financing businesses as well as insurance products and services.
Taiwan Life actively invests in low-carbon green energy sectors to accelerate low-carbon transition and sustainability transformation. In 2022, we established the "Climate Change Risk Management Committee" to implement carbon governance, and cooperated with the parent company's official commitment to adopt the "Science-Based Target Initiative" (SBTi) methodology to set a long-term goal of net-zero emissions.
Outside of climate change, Taiwan Life considers ethical governance the foundation of its sustainable corporate operations and places great emphasis on improving its corporate governance. Such practical measures taken in 2021 included formulating Taiwan Life's own Anti-Bribery Policy, incorporating new anti-corruption and anti-bribery content into our ethical management training materials, and adding ESG-related metrics to our Regulations Governing Board Performance Evaluations. In addition, at the end of 2021, together with CTBC Holding, we received CG6013 (2021) outstanding enterprise certification―the highest rating available―under the Taiwan Corporate Governance Association's Corporate Governance System Evaluation. Our group was the only financial institution to receive the outstanding certification, highlighting the wide recognition of our corporate governance efforts.
Insurance is a human-centric financial service industry. Over the past 75 years, Taiwan Life has listened to the voices of its customers and used them to guide its business development. In the course of our digital transformation, by actively developing financial technology and innovative online services, we are continuing to explore areas for product design and service improvements as well as to instill a sustainable insurance mindset and the spirit of treating customers fairly into our everyday operations. During the pandemic over the past two years, for example, we have provided customers with caring services such as relaxing claim restrictions, deferring interest payments, and opening online insurance applications, while also working to enhance epidemic-related insurance coverage among long-term care workers. Furthermore, in support of government relief measures, we have launched a policy loan to offer epidemic relief for economically disadvantaged people—a practical action to use our status as a leading insurer to strengthen the social safety net.
As we work toward our goal of becoming a Taiwan leader not only in insurance but also in sustainability, we are committed to upholding the "We are family" brand spirit of CTBC Holding. Through our insurance products and by channeling our investment and financing to businesses with a positive ESG impact, we will create a sustainable environment and society and maintain the trust of customers from every generation.
Sustainable Performance Highlights